DOUGH TROLLEYS-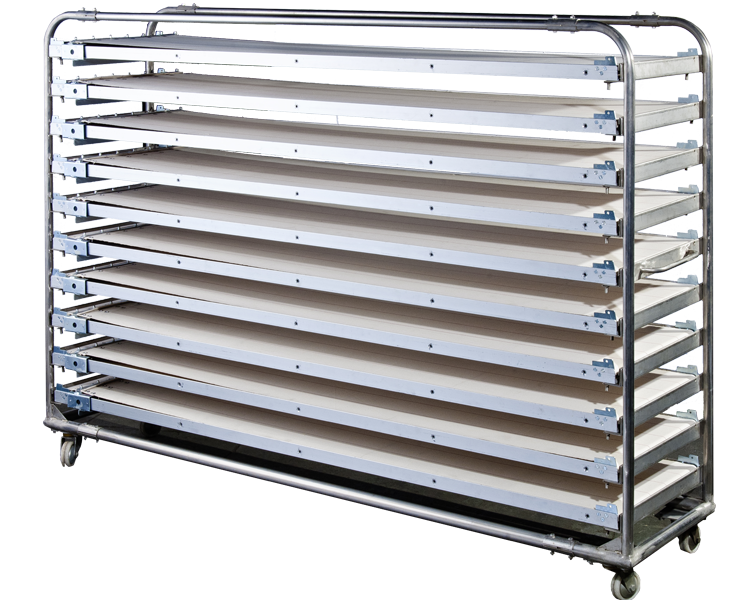 Print »
They are wheeled transport systems where pallets are placed to load the dough into the multideck ovens.
· The dimensions of the trolley vary depending on the size of the pallets placed inside the trolley.
· Can be moved in all directions thanks to its swivel casters.
· Protection bumpers eliminate the damages caused by impacts.
· Handles provide easy control of the car.
· Wheels are 125 mm in diameter.
· Optionally produced from pipe or profile.
· 304 quality steel is used in all of our stainless products.
· TIG welding is used in the production of our stainless products.
· Production is made to the desired extent.